Join PFPS and NPE for "Fighting Voucher Legislation in 2021: An Update on State Voucher Bills and Tools to Oppose Them"
|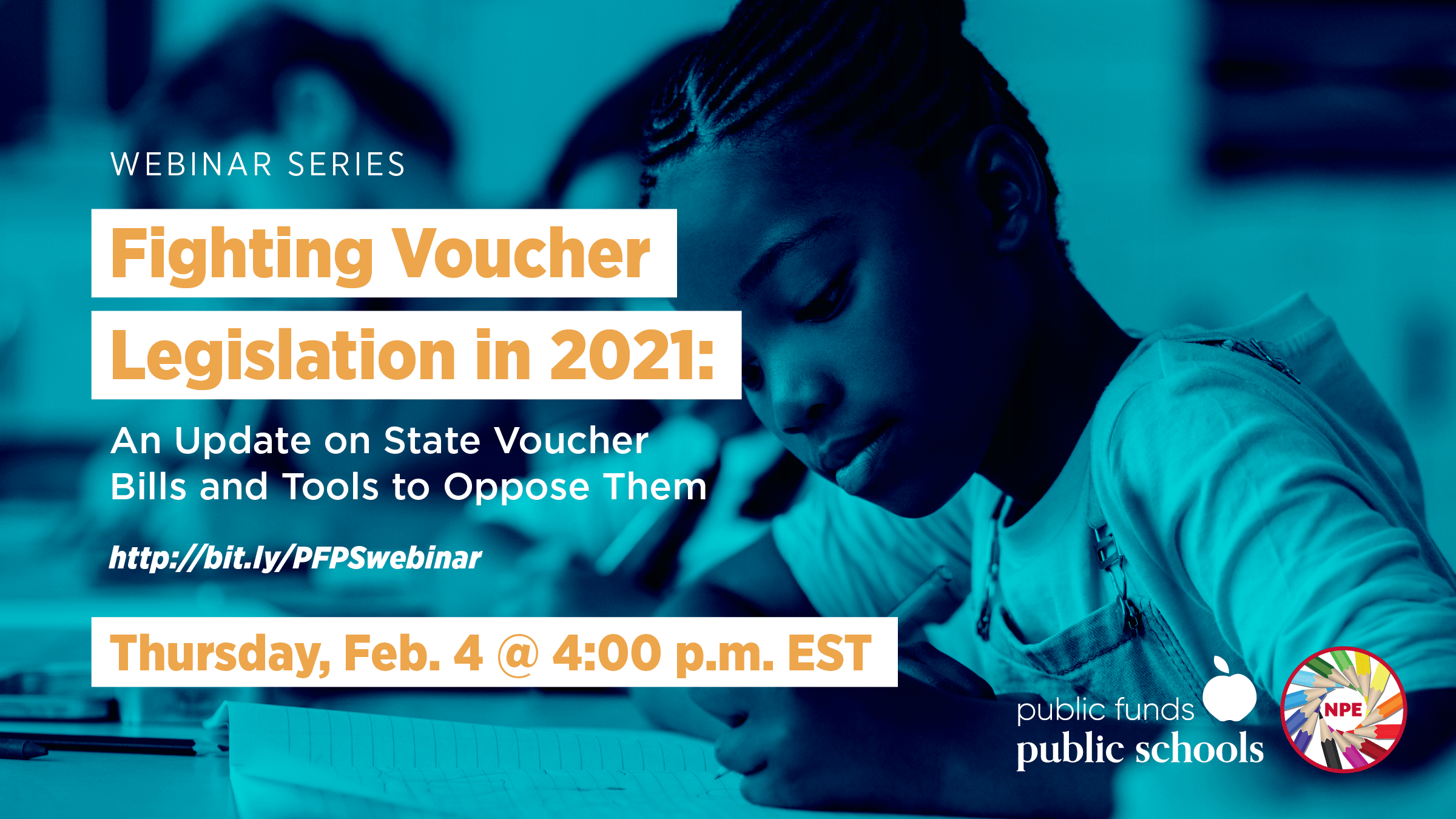 Public Funds Public Schools resumes our engaging and well attended webinar series begun in 2020 with the first installment of 2021. Join PFPS and the Network for Public Education on Thursday, February 4, at 4 p.m. EST for an important and topical webinar, "Fighting Voucher Legislation in 2021: An Update on State Voucher Bills and Tools to Oppose Them."
Panelists will discuss the significant private school voucher bills that have already been introduced in State Legislatures around the country, additional legislative action to watch for during 2021 legislative sessions, and tools and resources made available to advocates by PFPS and others.
The webinar will feature representatives from the SPLC Action Fund and Education Law Center, which support the PFPS campaign, and from the National Coalition for Public Education, as well as Carol Burris, Executive Director of the Network for Public Education.
Use this link to register for Fighting Voucher Legislation: An Update on State Voucher Bills and Tools to Oppose Them on February 4 at 4 p.m. EST.
Visit the Advocacy page on the PFPS website to access previous PFPS webinars and additional tools for advocates, including the PFPS bill tracker, which will be discussed during this webinar.